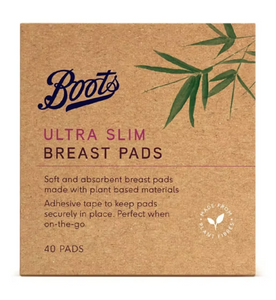 Product details
Boots Ultra slim breast pads will protect your clothing from breast milk leakage and keep you feeling dry and comfortable.
The super absorbent core will wick away milk keeping your clothing dry and allow your skin to breathe.
These breast pads are contoured and ultra slim for a discreet fit.
Boots Ultra Slim breast pads are made from plant based materials meaning they are better for the environment than standard breast pads.